Downloads
Dan Keane - Tribute to Micheal O Muircheartaigh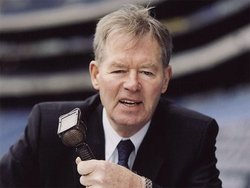 Recorded: 2007
Length: 3mins

play
pause
stop
min volume
max volume

Dan Keane from Moyvane penned a beautiful tribute to the lengendary Mícheál Ó Muircheartaigh. Fíor Mhac Ciarraí - a True Son of Kerry.
Listen to the full Terrace Talk Special about Mícheal here
.
* To download this audio to your computer in mp3 format, right click on this link
and choose 'Save Target as' or 'Save Link as'.
Sections
Search Downloads