In Conversation - The Show
In addition to Terrace Talk, Weeshie also broadcasts another popular show called "In Conversation" each Wednesday evening from 6-7pm on Radio Kerry. Over the past 3 years, Weeshie has interviewed people across a wide spectrum of interests including top sports personalities, politicians, authors, musicians and those deeply involved in charity or voluntary work around the county.
You can listen to some of those interviews right here on our website and we will continue to add more of these fascinating recordings.
We also have a
photo gallery
of guests who have been interviewed on the show and photos of recent interviewees will be added each week.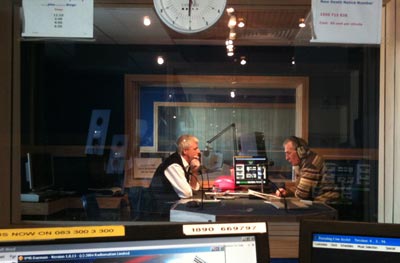 In Conversation with Dominic Walsh - Photographer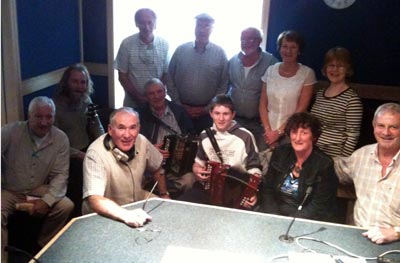 Weeshie with Sean O Riada Tribute Group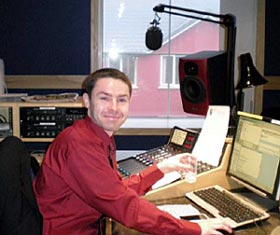 David O' Donoghue - Producer
David O'Donoghue produces the show and is also in charge of sound and a sound man he is! David also edits the interviews that Weeshie records in his travels around the country. The Tralee native has been working with Radio Kerry for the past 4 years and has a passion for radio and web design. He has also just completed his Honours Degree in Interactive Multimedia and in addition to working with Radio Kerry, he has also setup his own website design company.
And indeed if you'd like any website work done, I'd highly recommend you to email David or check out his website - he is a very approachable and genuine, and if you mention Weeshie, I'm sure he'll give you a good deal!