Terrace Talk - The Show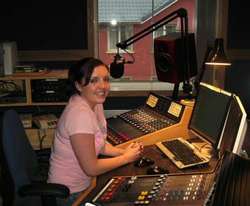 Sinead on Sound!
The brainchild of Paul Sheehan, Terrace Talk first went on air on Radio Kerry in 1998 and since then has become a hugly popular program. The concept is very simple, it is broadcast live between 6 and 8pm (Irish time) every Monday evening from the Tralee, or sometimes Killarney, studios and listeners are invited to ring in relation to any sport at local or national level. Guests are invited on to the show to talk about their sporting lives which is the main drawing point of the programme.
Weeshie Fogarty has been the shows presenter from the first night and his easy style and vast knowledge of most sports ensures the programme is always close to the top of the listnership ratings.
Most evenings a popular guest joins Weeshie in the studio for disscussion, debate and telling of their own sporting lives. The list of local and national personalities which have appeared on Terrace Talk is staggering and so popular has the show become that an invitation to "sit in" is never refused.
Outside broadcasts have also been hugely successful as the program has been broadcast from as far a field as London and New York. Weeshie would often travel and record an hour long interview with well known personalities and this in itself would sometimes make up the content of a week's show. Older people and visitors would be included in this aspect of the show.
The current Terrace Talk team includes a blend of the best that Kerry and Cork have to offer. Weeshie calls Killarney home; Andrew Morrisey is the producer and hails from Cork city; Sinead Prendergast is the Sound Operator from Tralee; Tanya Moriarty takes all the calls during the show and is also from Tralee.
In 1999, the programme was the best in all Ireland and received the prestigious G.A.A McNamee award at a function in Dublin. In 2008, it received the PPI Sports Programme of the Year award.
Thanks to Terrace Talk and presenter Weeshie Fogarty these fascinating sporting stories can now be heard worldwide.
Weeshie also broadcasts a show each Wednesday night on Radio Kerry from 6-7pm called In Conversation.
Click here to learn more about that show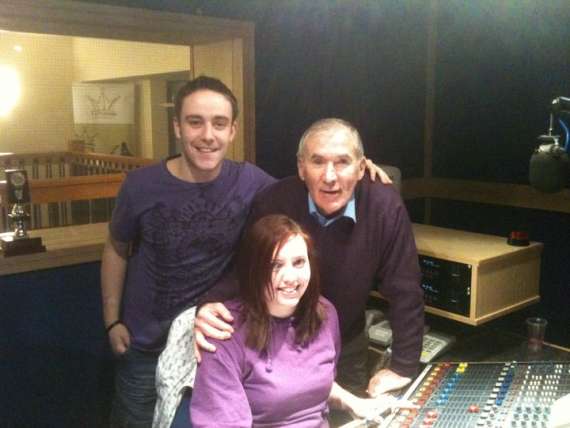 The Terrace Talk Team
Andrew Morrissey, Sinead Prendergast and Weeshie Fogarty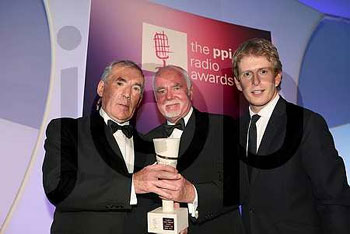 2008 PPI Award - Sports Programme of the Year