Interviews
Remembering Jimmy OBriens Pub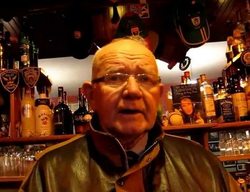 Recorded: 2013
Length: 1hr 4mins

play
pause
stop
min volume
max volume

The landmark GAA pub in Killarney is no longer being run by the legendary Jimmy OBrien and has been completely refurbished. Before the pub changed hands I chatted with Donal Hickey and Mick Gleeson at length about the history and traditions of the pub. I also interviewed John Lyne,Tom Long and Dan Joe Lynch.
* To download this audio to your computer in mp3 format, right click on this link
and choose 'Save Target as' or 'Save Link as'.
Sections
Search Interviews