Interviews
Jamie Knox - The Windsurfer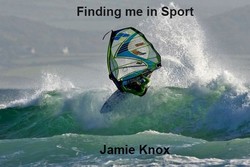 Recorded: 2016
Length: 8mins

play
pause
stop
min volume
max volume

Jamie Knox has 25 years of experience in the sport of windsurfing and is a former professional in his field. A true gentleman, he is renowned for his patience and sense of fun in a sport that is generally considered to be one of the more challenging. But he enjoys facing these challenges and uses his personal and professional experiences to his advantage while inspiring and motivating others. His windsurfing schools in the Maharees and Brandon Bay areas have made Kerry one of the most popular windsurfing destinations in the world. No task is too small for him and he is more than willing to help out in any way he can. His story of success and failure is a true inspiration.
---
"Finding Me in Sport" is a series created by local radio producer Murt Mulcahy. The series features five athletes from around the county. Each episode is 8 minutes in length and portrays each athlete's strength, determination and hope, for which Kerry people are highly renowned. The series was nominated for a PPI award for Best Sports Story in 2016.
* To download this audio to your computer in mp3 format, right click on this link
and choose 'Save Target as' or 'Save Link as'.
Sections
Search Interviews