In Conversation
Alice Taylor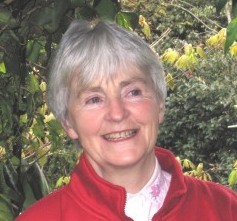 Recorded: 2009
Length: 44mins

play
pause
stop
min volume
max volume

Alice Taylor lives in Innishannon, Cork. She edited and published the first issue of Candlelight before publishing an illustrated collection of her own verse in 1986. Her first book of memoirs, "To School Through the Fields" (1988), is the biggest-selling book ever published in Ireland to date. It was followed by other collections of memoirs, including "Quench the Lamp" (1990), "The Village" (1992), "Country Days" (1993), and "An Irish Country Christmas" (1994). Her novels include "The Woman of the House" and "Across the River" (2000).
Taylor has become a public personality, appearing on RTE Radio's Gay Byrne Show, RTE television's Late Late Show, Woman's Hour, among others.
* To download this audio to your computer in mp3 format, right click on this link
and choose 'Save Target as' or 'Save Link as'.
Sections
Search Interviews