In Conversation
Ambrose O Donovan and Family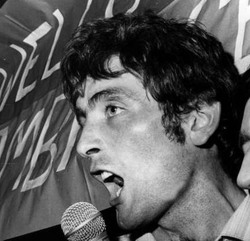 Recorded: 2009
Length: 42mins

play
pause
stop
min volume
max volume

Ambrose O Donovan captained Kerry to that historic Centenary All Ireland final victory over Dublin in 1984. To celebrate that great day, Ambrose with his sister Kathleen and his brothers Mossie, Nellie and John joined me in studio to talk about their life and times.
* To download this audio to your computer in mp3 format, right click on this link
and choose 'Save Target as' or 'Save Link as'.
Sections
Search Interviews