In Conversation
Dainty Man Greyhound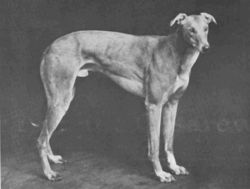 Recorded: 2012
Length: 46mins

play
pause
stop
min volume
max volume

Dainty Man, the dog from the Rattle Away Breed, was a Moyvane greyhound and the very first winner of the Irish Derby in 1930 in Clonmel. The Sawtell Cup which it won is an exact replica of the Webb Ellis Rugby World Cup trophy and was worth 100 guineas at the time. Dainty Man's owner was Tom O Connor and received 350 guineas for winning the Derby.
Weeshie was joined in studio by a number of people from Moyvane, Ballylongford and Ballymac to discuss Dainty Man.
Tom O Connor, grand nephew of Tom O Connor (Greaney) owner of 'Dainty Man'
Gerry Brosnan, who sings a ballad about Dainty Man
Eddie Stack (The Butcher) whose brother Mick reared some fine greyhounds.
Timmy Joe Sheehan, well known Moyvane doggy man and also well known at Tralee greyhound track
John O Rahilly, a Ballymac man who compiled the article on Dainty Man, got a lot of information from the sporting press in Clonmel.
Tom O Connor a Ballylongford man (no relation) who is very well known to both track & coursing throughout the country. He was part of the syndicate that owned Swanky Star in 1984 when he won the Derby, also in 2008 when Razor Ashmore won the Derby.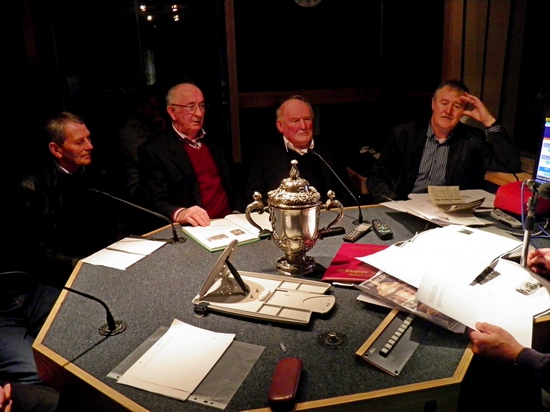 Sawtell Cup - 1930 Irish Derby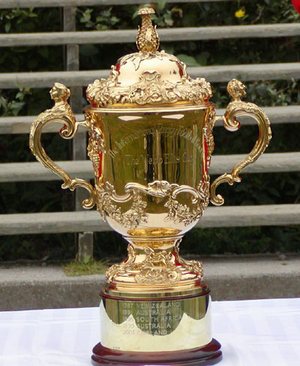 Webb Ellis Trophy - Rugby World Cup
* To download this audio to your computer in mp3 format, right click on this link
and choose 'Save Target as' or 'Save Link as'.
Sections
Search Interviews