In Conversation
Tadhg Kennelly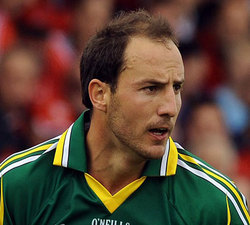 Recorded: 2009
Length: 41mins

play
pause
stop
min volume
max volume

Weeshie interviewed Tadhg for his In Conversation show shortly after his autobiography was released. The fallout from comments made in the book made for a few trying weeks for Tadhg as sections of the media and Kerry fans turned on him. In this interview, Tadhg clarifies the comments he made and recounts the opening moments of the 2009 All Ireland Final.
* To download this audio to your computer in mp3 format, right click on this link
and choose 'Save Target as' or 'Save Link as'.
Sections
Search Interviews