In Conversation
Annie Chaplin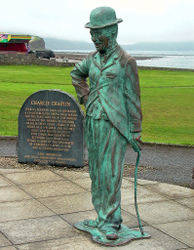 Recorded: 2008
Length: 41mins

play
pause
stop
min volume
max volume

Annie is the daughter of Charlie Chalin and was holidaying in Waterville where Weeshie caught up with her for an interview. Waterville and Kerry has held a special place in the Chaplin family ever since Annie's parents first visited the village in 1959. The family spent countless Easter and Summer holidays in Kerry.
* To download this audio to your computer in mp3 format, right click on this link
and choose 'Save Target as' or 'Save Link as'.
Sections
Search Interviews