In Conversation
David Norris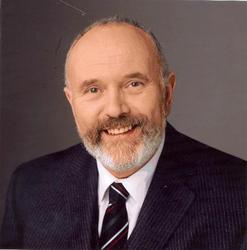 Recorded: 2010
Length: 40mins

play
pause
stop
min volume
max volume

David Norris is an Irish civil rights campaigner and independent politician. He is a former university lecturer and longtime member of Seanad Éireann. Norris was the first openly gay person to be elected to public office in Ireland. A resident of North Great George's Street in Dublin, he is a member of the Irish Georgian Society and is an active campaigner for the preservation of Irish Georgian buildings. Norris is also a well-known Joycean scholar, and plays a large part in Dublin's annual Bloomsday celebrations.
* To download this audio to your computer in mp3 format, right click on this link
and choose 'Save Target as' or 'Save Link as'.
Sections
Search Interviews