Literary
Brendan Kennelly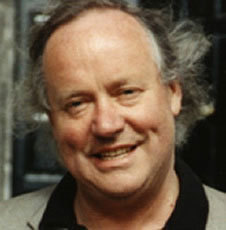 Recorded: 2000
Length: 1hr 7mins

play
pause
stop
min volume
max volume

Brendan Kennelly is one of Ireland's most famous authors and literary figures, and he and his brothers were all great sportsmen. This exclusive Terrace Talk sees Brendan recalling, in his own captivating way, his young life, his love for his home county and his favourite Kerry people. Definitely compulsive listening.
Brendan Kennelly was born in Ballylongford Co. Kerry in 1936. He was educated at St.Ita's college in Tarbert, Co. Kerry and later at Trinity College Dublin where he has been professor of Modern Literature since 1975. He has published more than twenty books of poems.
He is best known for two controversial poetry books, Cromwell (published in Ireland in 1983 and in England by Bloodaxe in 1987), and his epic poem The Book Of Judas, which topped the Irish bestsellers list when it was published in 1991. Brendan Kennelly is also a celebrated dramatist and has published six volumes of selected poems, most recently A Time For Voices - Selected Poems 1960-1990. A brilliant Kerryman, Kennelly is much admired, and his stories and anecdotes in this interview are simply wonderful. He is joined in this programme by his brother Alan.

Topics discussed in this interview
Brendan discusses his experiences as a boy playing GAA, and his mentors. The nature of the game itself; memories of fellow players and events. The disappointment of losing at Croke Park and more footballing anecdotes. John B. Keane; the new role of women in GAA & sports, more memories. Maurice Fitzgerald's famous point, Ballylongford and what football means to Brendan.
* To download this audio to your computer in mp3 format, right click on this link
and choose 'Save Target as' or 'Save Link as'.
Sections
Search Interviews