Literary
John B. Keane Tribute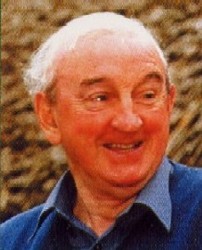 Recorded: 2002
Length: 55mins

play
pause
stop
min volume
max volume

Listen to The John B. Keane Tribute Show Recorded to honour and remember one of Kerry's most celebrated talents. Weeshie and John B.'s friends and family give accounts of John B.'s life and work in this captivating insight into a man so dearly loved and missed.
If you are inerested in the life and work of John B. Keane then this Terrace Talk Progamme is essential listening.
* To download this audio to your computer in mp3 format, right click on this link
and choose 'Save Target as' or 'Save Link as'.
Sections
Search Interviews