Miscellaneous
Gemma Kavanagh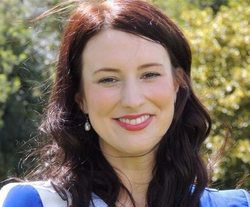 Recorded: 2013
Length: 19mins

play
pause
stop
min volume
max volume

A special sporting interview with the newly crowned Kerry Rose Gemma Kavanagh as she braces and prepares herself for the big event - The Rose of Tralee. Yes you will ask what the Rose of Kerry has got to do with Terrace talk. Well this beautiful young lady has an amazing history of football in her family. Hear her recall and talk about her father, grand father and great grand father who all played with Kerry and won All Ireland medals. A remarkable record. And her brother played with Kery and her sister played international basketball with Ireland and Gemma herself played in All Ireland basketball finals.
* To download this audio to your computer in mp3 format, right click on this link
and choose 'Save Target as' or 'Save Link as'.
Sections
Search Interviews