Tributes
Tributes to Paidi O Se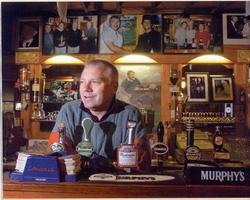 Recorded: 2012
Length: 5mins

play
pause
stop
min volume
max volume

Tributes to Paidi O Sé by Micheál O Muircheartaigh, Liam O Neill (President of the GAA) and Micheál Martin (Leader of Fianna Fáil). Recorded at Paidi's funeral in Ventry on December 18th 2012.
* To download this audio to your computer in mp3 format, right click on this link
and choose 'Save Target as' or 'Save Link as'.
Sections
Search Interviews