Weeshie's Picks
Born to Ride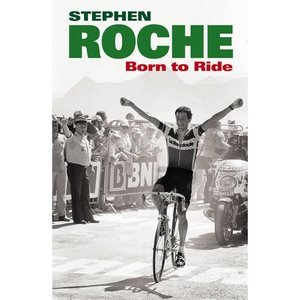 by Stehen Roche (
2012
)
Price: €14.99
Former Tour de France winner and World Champion Stephen Roche is to publish a new autobiography in the summer to coincide with the 25
th
anniversary of his best year in 1987.
The new book "Stephen Roche: Born to Ride" is published by Yellow Jersey Press, which is part of the UK publishing Random House Group. It will be released on June 7th.
The book is his first full autobiography and uses Roche's best year in 1987 as a starting point to analyse the rest of his life. The publisher promises a no-holds barred account of the many aspects of Roche's life; both professional and personal.
A marketing release from the publisher states: "He doesn't hold back as he examines the many ups and downs of his time on and off the bike, scrutinising victories, defeats, rivals, serious injury, doping allegations and agonising family breakdown."
Born in Dundrum, south Dublin, Roche enjoyed 58 professional victories, with his Tour, Giro and Worlds wins in 1987 the high points of a remarkable 13-year professional career. He now has a career as a media commentator, owns a hotel in the south of France and also runs cycling holidays and training camps for pro teams in Majorca from his website www.stephenroche.com