Weeshie's Picks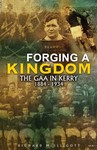 by Richard McElligott
2013
€14.39
County identity is fundamental in the GAA. Kerry is perhaps the most successful county in the history of the Association and by 1934 it was one of the bastions of the GAA. For the first time, the profound impact of the GAA on Irish society is examined at a county level. The origins and development of the GAA in Kerry in its first fifty years are charted, and the factors which led the ...
more»

by Jim Hudson with Jim Casey
2013
€11.99
Nowhere in the annals of sport is there a family so gifted. In 1982 the seven Casey brothers were inducted into the Irish Sports Hall of Fame, the only family ever to receive that honour. The brothers, from Sneem in County Kerry, starred as Olympic-class oarsmen, Tug-of-War champions, professional wrestlers and boxers and won fame throughout the sporting world. Steve, known as 'Crusher' ...
more»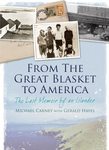 by Michael J. Carney with Gerald W. Hayes
2013
€10.39
Mike Carney, the oldest living native Blasket Islander, was born on the Great Blasket Island in 1920. Raised in that unique, isolated Irish-speaking community, Mike left in 1937 to seek a better future in Dublin – and eventually in America. The death of his younger brother on the island without a priest or doctor in 1947 set off a chain of events that led to its evacuation. Mike played a ...
more»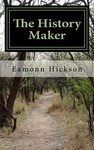 by Eamonn Hickson
2013
€8.99
The History Maker is a romantic suspense novel, about a young man called Adam, who wakes up after a crippling car accident with no recollection of his life before the crash. Britney, who claims to be his best friend, helps him get his life back together, yet while hiding the truth about the crash. It is set in present day Boston. "People destined to become heroes never accept it ...
more»